Returns are an expensive issue for your e-commerce. Customers are more likely to return products that aren't what they expected. As a result, this will transform into additional shipping and restocking costs for your business.
According to Appriss Retail, retailers lost $428 billion in returns in 2020 alone. In addition, returns can also result in lost revenue if customers decide to shop elsewhere instead of exchanging the product.
But fortunately, every problem can be solved. Your company can reduce returns by providing customers with a unique experience. How can you do it? It is simple, through the use of Augmented Reality (AR).
Let's see what this new technology is and how it can help to reduce return rates.
What is Augmented Reality?
Augmented Reality is a technology that merges the virtual world with the real world. AR superimposes digital information on top of the real world. For example, customers can view a virtual product in their environment by pointing their smartphone or tablet at it.
This technology is becoming increasingly popular in the e-commerce world. This happens because it allows customers to see the product before purchasing. But how will this help your brand?
How Can AR Help You to reduce returns?
AR brings different benefits once you implement it in your e-commerce. It can help reduce returns but not only. AR can also improve your revenue and your brand loyalty. This happens just by giving customers a more accurate understanding of their purchasing. Let's say a unique experience.
For example, clothing retailers can use AR to allow customers to "try on" clothes virtually. It will give them a better sense they look before they make a purchase. Also, furniture companies can use AR to show customers how a piece of furniture will look in their home before purchasing it.
A real use case? IKEA.
Though several businesses are already utilizing AR to reduce returns, IKEA is still the best example. IKEA was one of the first companies to use an Augmented Reality app that lets customers see how furniture will look in their homes before purchasing it.
The results? IKEA found an increment in sales and a reduction in return. With AR implementation, both IKEA and its customers win. How? Here there are the benefits for both.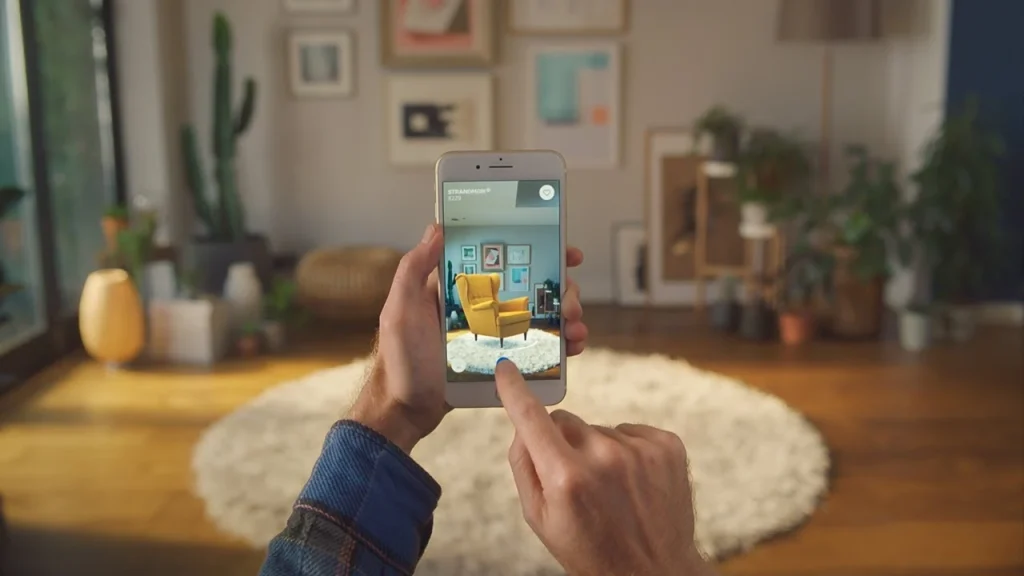 Benefits for Customers
Customers can benefit from Augmented Reality by making more educated purchasing decisions. They can better understand how the product will look and fit in their space. They won't return the product — so there is less stress for the customers — and they will stay loyal to your brand.
AR — mainly if you use Web-based Augmented Reality — can also improve the overall customer experience by giving a more dynamic and engaging purchasing experience.
Benefits for Your Business
AR can be a cost-effective way for organizations. It will help reduce your returns and marketing costs and increase your sales. For example, if your customer sees the product before buying it, their experience will be better. They will make better decisions, and if they like the product, you will also increase customer retention.
Also, your brand relationship with them will improve because AR boost their happiness, resulting in repeat business and excellent ratings.
So, from where should you start? How can you begin to implement Augmented Reality in your business?
Implement AR in your business
If your business doesn't embrace Augmented Reality, you will fall behind your competitors. This is the biggest problem that should push you to adopt AR now. Also, the AR market is predicted to increase to $72.7 billion by 2024, according to MarketsandMarkets.
For your e-commerce, using Augmented Reality to reduce return rates will be a wise strategy. Your business will also get an increment in sales, a better customer experience, and a decrease in dropout rates.
Do you want to remain competitive and get all these benefits? And do you want to boost your customers' happiness? Perfect!
You can book a call with us. This will allow you to start now with Augmented Reality because we will help you fit the strategy to your business and develop the experience with you!